Join thousands of users from world-leading enterprises
Automate your accounting workflows in five simple steps
Compliance shouldn't be complicated. With Trullion, you can streamline your accounting workflows accurately and efficiently – with minimum manual effort on your part.
Centralize
Centralize data from your CRM, billing, contracts, and Excels.
Power with AI
Let AI scan your contract and extract relevant data.
Set Judgments
Set your judgments to accurately perform your accounting calculations.
Get Reports
Produce accurate & consolidated reports and journal entries in minutes.
Export Reports
Export your audit-ready reports so you can send it straight to your ERP.
Relieve your team from manual effort and costly oversights
Our customers are accelerating processes and increasing business efficiencies with AI.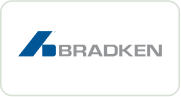 1/4
Efforts spent on reporting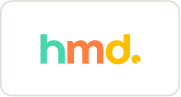 50%
Time spent on compliance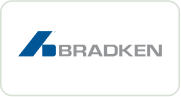 33%
Costs on software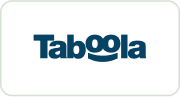 36 Days
Reduce close process
Make financial reporting effortless with Trullion
Unify your financial information, empower your teams and make confident business decisions.
Work smarter
AI-Powered Data Extraction
Relieve your team from manually sifting through leases and let AI do the heavy lifting.
Abstract data from PDF and Excel contracts
Get more accurate results in a fraction of the time
Avoid costly misstatements
Trust your numbers
ERP Entries and Dynamic Reporting
Generate ERP-ready journal entries, full disclosure reports, and other auditable financial reports with the click of a button.
Run any report at any time
Get reports based on complete and accurate source data
Intuitive, Easy-to-Use UI
Navigate seamlessly through our modern, clean, and easy-to-use interface.
Automate without limits
Unlimited Modifications Support
Perform any number of modifications per contract.
Automatically detect and re-analyze the contract and payments
Save yourself the headache of post-adoption modifications
Trace every step
Audit Trail
Effortlessly trace your audit trail back to the source data.
Click directly from financial entries directly back to the original contract
Record every step of your work for accountability and simple error correction
Discover why customers rate us 5 stars on G2
"The user interface is best in class, designed using the most modern technology with the end-user experience in mind. Customer support is comprehensive, responsive, and client-centric."
Administrator in Electrical/Electronic Manufacturing
"The Trullion interface is clean and easy to follow without so much noise. In addition to the software itself, my experience with the support team is second to none. They are efficient, friendly, and knowledgeable."
Administrator in Accounting
"Trullion is focused on providing its customers with unparalleled customer service and with implementing functionality based on the needs and feedback of users."
Matt F. , Managing Director
"We love the ease of use and the intuitive structure of the UI. The creation of contracts is very straightforward and made easy by the AI. Reporting is straightforward and intuitive. Remeasurements are easy to execute and manage."
Administrator in Health, Wellness and Fitness
Frequently Asked Questions
All of your questions about our award-winning platform answered.
How many leases do I need in order to use software?
I've already implemented ASC 842. How can Trullion help me?
How does the AI feature work?
Is Trullion SOC 2 compliant?
How long does Trullion take to implement and what type of training is required?
What type of customer support does Trullion offer?
We need detailed auditing of any changes made to the lease data on an ongoing basis. Can Trullion provide this level of detail?